Happy Thursdays, friends! Welcome to a new week of DIY's! Let's see what favourites  Marsha, Denise and I picked from last week's party. I hope you had a chance to see them. If not, see last week HERE.
To give you extra exposure, we pin every instructional post you are linking up to this board! Come and follow us on Pinterest!
Please play by our rules 🙂
Kindly install this image into your site & link to www.diy-crush.com: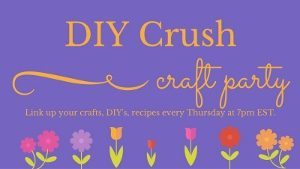 (or you can just link to DIY Crush with a text link)
>> To make sure you are playing by my new "rule" I'll check your site before we pin <<
We would love for you to spread the word about this party!! We want everyone to join!
---
Meet your hosts!
Last week we had a lovely guest host, Annalee from The Salt Water Blog!

You can follow her here: facebook // instagram // pinterest
Our co-host is Marsha from Seam Of My Pants! She will sadly take a break from partying with us but hopefully she'll return soon! Fare well, Marsha!

Please follow your hosts:
DIY Crush: blog // facebook //twitter // pinterest // youtube // google+ // instagram
Easy Sewing For Beginners: blog // facebook // twitter // pinterest // youtube // instagram
Seam Of My Pants: blog // facebook page //twitter // pinterest // facebook group // instagram
♥ ♥ ♥ ♥ ♥ ♥
We will pin every instructional post but won't be able to comment on every post, but if you are one of our favorites, we will comment to let you know!
♥ ♥ ♥ ♥ ♥ ♥
Ready to see our favorites from last week's party! Let's see them below:
I picked this Easy Half Apron Tutorial from Lolly Jane, a blog full of amazing DIY and decoration ideas!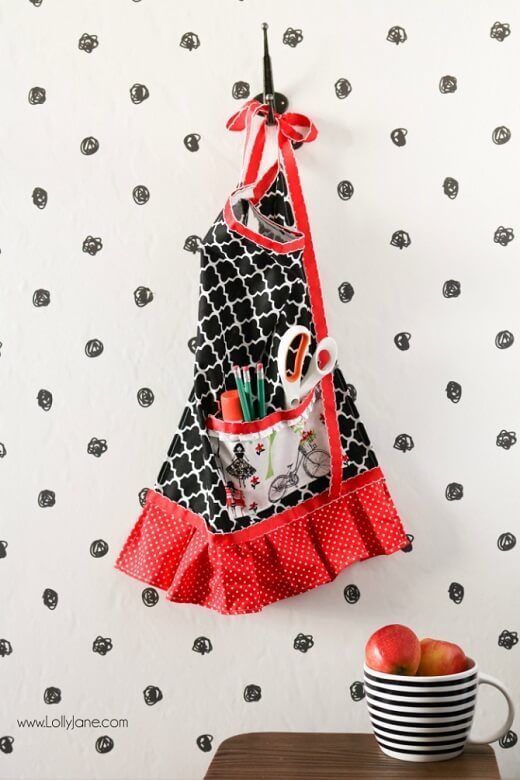 Marsha picked this amazing Robo Quilt by Threading My Way!! Pam said the drawings of all those robots are from her son! She is providing all templates for download! Time to start making this stunning quilt for a special little (or big) boy for Christmas! 😉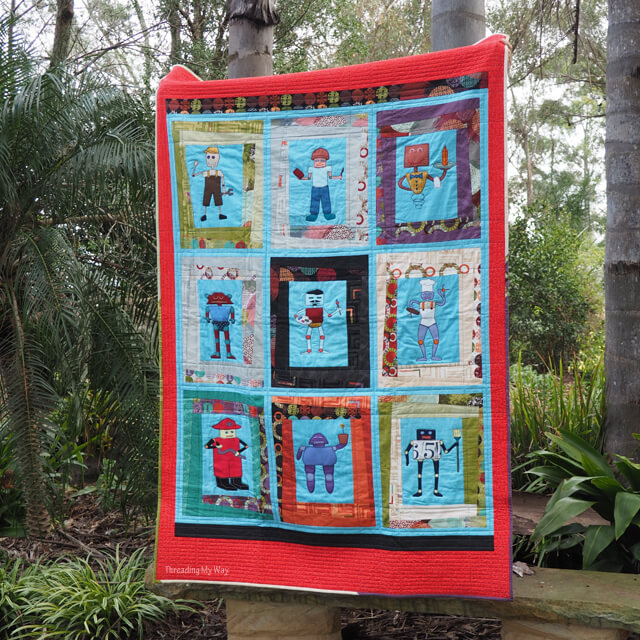 Denise's favourite post from last week is this Paper Guided Stitched Graduation Card from Joy's Jots, Shots & Whatnots. This is a great project to use up scrap fabrics as well!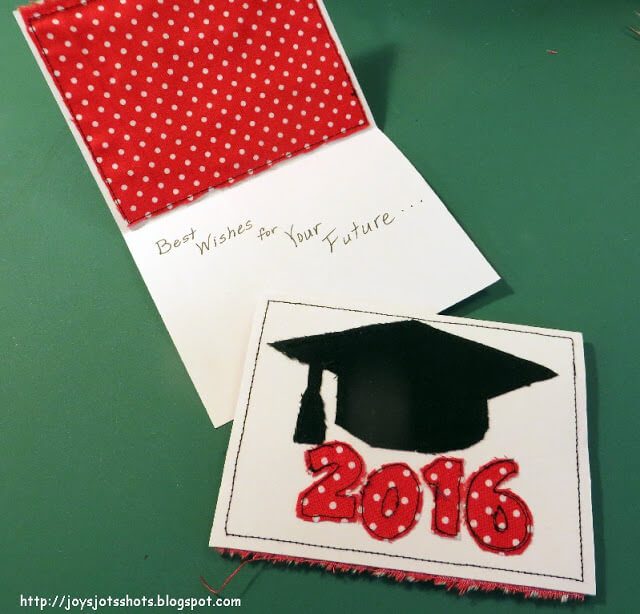 Ready to party now?? We sure are! Let's see what you have been up to lately! It's time to show off!
What Can You Show Off?
free craft tutorials & patterns
pattern reviews (can include links to the pattern for purchase)
decoration with small list of how you did it
recipes for foods that are also kids friendly (no alcoholic recipes please)
business/blogging tips
money tips for SAHM's and WAHM's
What You CAN'T Show Off?
shops
giveaways
spam sites
products for sale
adult content
///By linking up you are giving us permission to visit your blog, pin/share images from linked up post and link back to you///